The House & Loft Rentals
The House
Like the old store, the house was made by building a newer part on to the old, original two story. It hovers over the road, facing the old store and that part of Conception Bay known as Bay de Grave.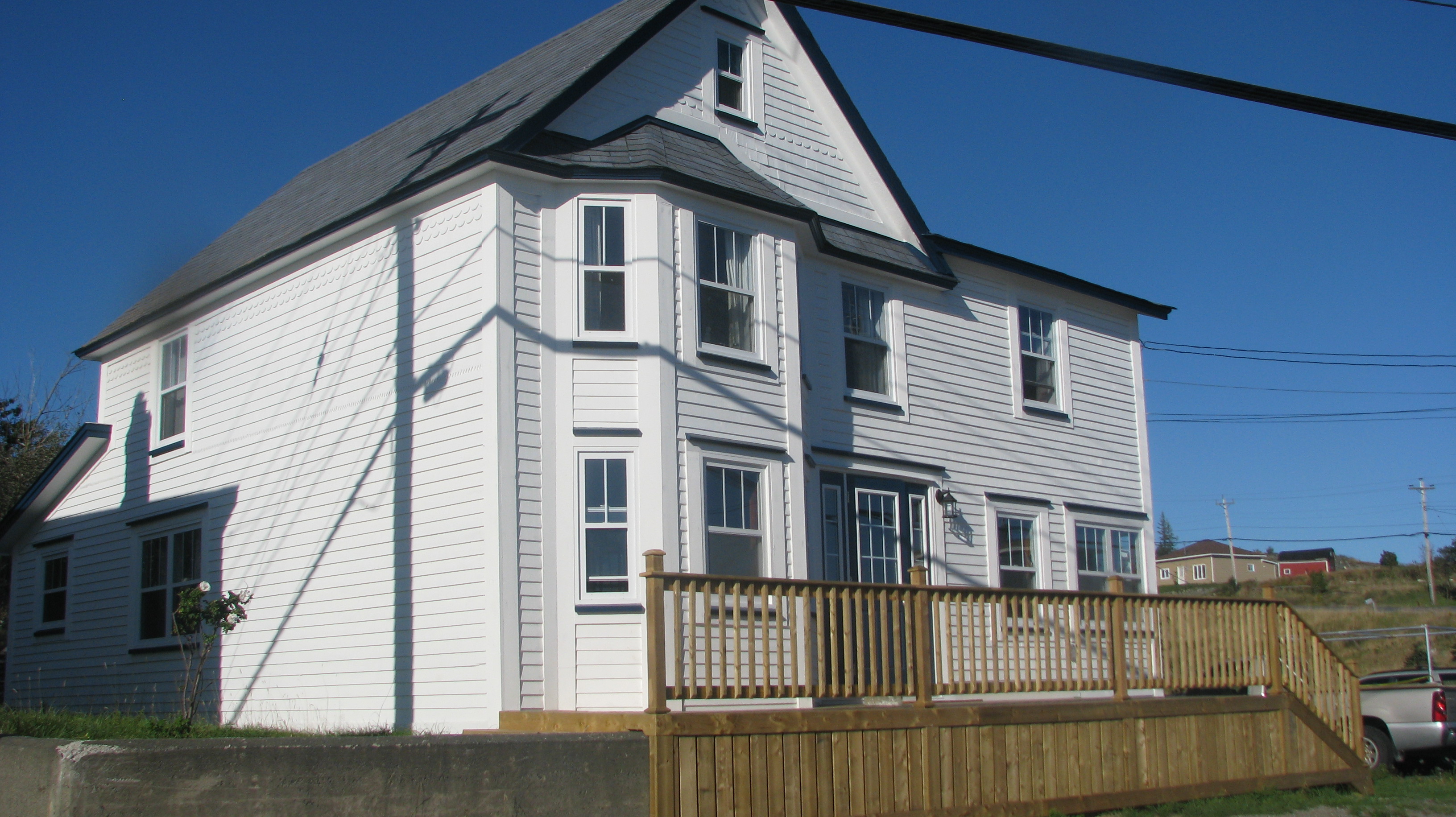 Main floor has a fully equipped kitchen, dining and living rooms, half bathroom and laundry.
Upstairs there is a full bathroom and three bedrooms
The pink bedroom overlooks the road and sea; having one queen bed
The green room, also at the front of the house, has a double bed.
Above the yellow craftroom is the Attic, containing two double size futon mattresses and a play area.
The grey room in the middle of the second floor is the smallest bedroom, with a double bed.
Electric heat, wood burning fireplace, and wifi.
A flagstone patio at the rear of the house is protected from the wind, and highly enjoyable. It's a great place to sit and watch the glow of the fire from the wood/coal Coady's Ironworks barbecue pit, or sit on the front deck and watch the whales frolic and the fishers come back from a day at sea.
The Loft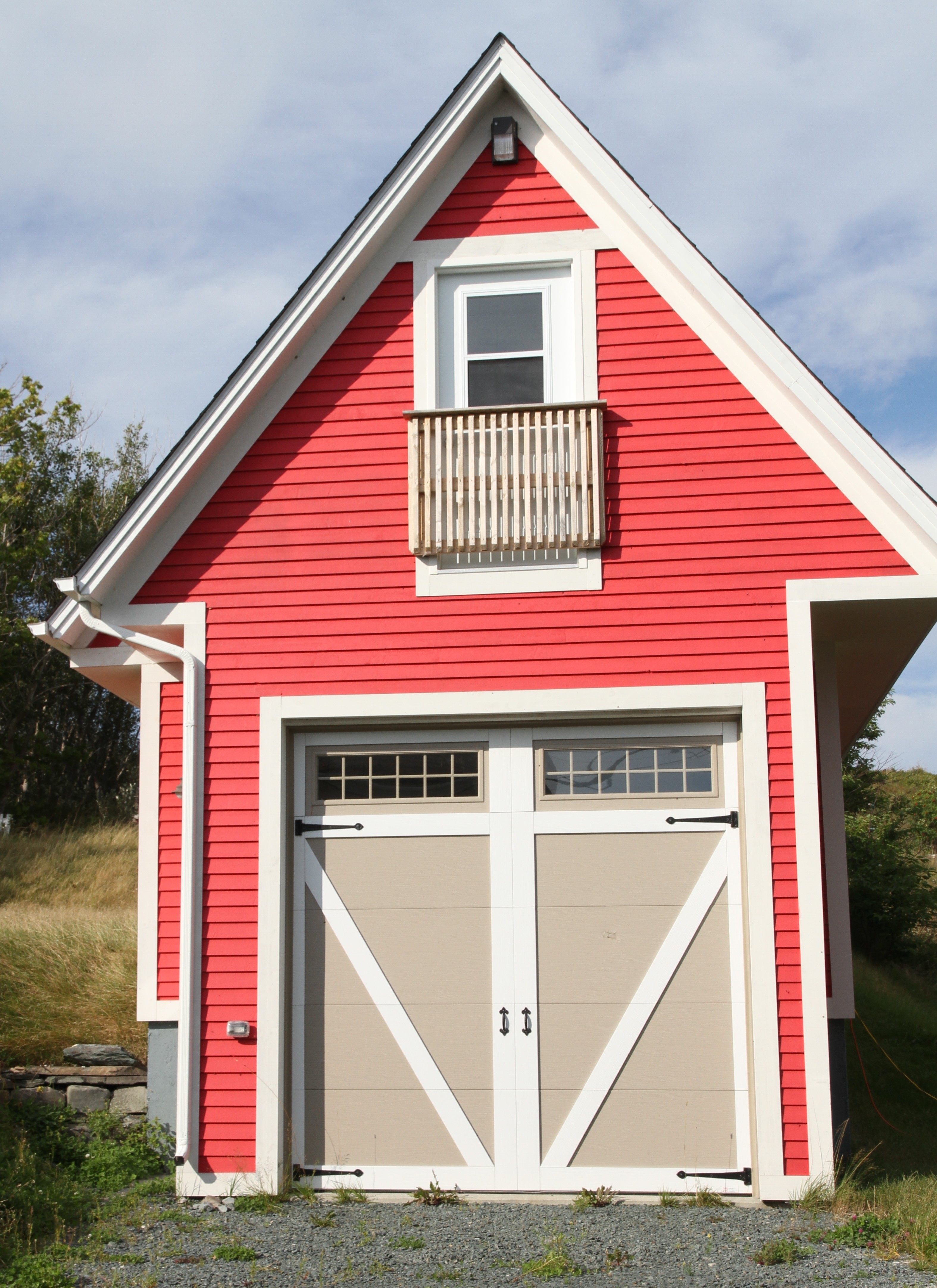 The large loft is above a brand new garage.
It features one big room with one queen size bed, two single beds, a sitting area, and bathroom with sink and toilet. Guests would need to shower in the main house.
There is a roadside, french-styled balcony.
The back, outside deck is perfect for watching beautiful sunsets.
Additional Details
Laundry services are available and accessible in Pippy's home, directly across the street.
Buildings feature new electrical. In the event of a power outage, instructions exist for using the wood stove and resetting the water pump.
Renters are expected to be self-sufficient – finding their own transportation to and from Bareneed and to nearby Bay Roberts for shopping and other amenities.