HISTORY OF STUDIO
History of Studio
Bareneed's sole proprietor, Sharon Pippy, says her great-grandfather was Bareneed's first settler.
"According to my mother (whose memory at this stage of her life shifts according to her mood and health), he was a master carpenter from Coley's Point who made his money in Boston, returning to set up a general store halfway along the Port de Grave peninsula. No one is really sure why it was called Bareneed, but some believe it described the look of that section of the peninsula from the sea – like a barren head. I imagine it to be very barren at that time (around the turn of the 20th century), as any forests would have been harvested for heat and shelter…Barren head, Bareneed.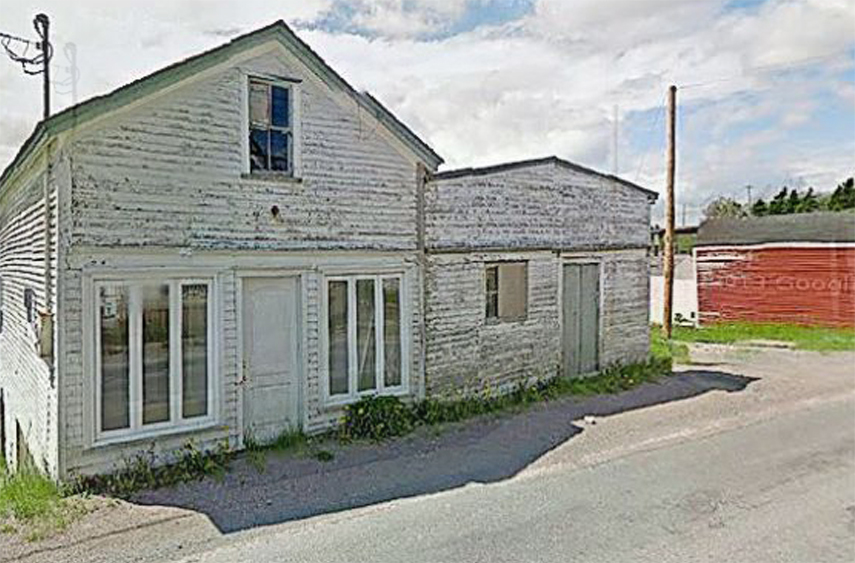 Great-grandfather John Greenland built his general store there and soon more people arrived. In the first half of the 20th century Bareneed was thriving – with a school, churches and an active cod fishing trade. The general store was a centre of commerce, credit and of course, gossip, especially around Betsy's Rock.
Now my Poppy, Harry Greenland (born in 1900), moved here from Coley's Point and took over the store from his father. He married Winnie Dawe from Port de Grave, also born in 1900. She had trained to be a hat maker, but always wanted to be a nurse. Instead she helped her husband run the general store. So she became a businesswoman, who had little time for the housework necessary once the family grew to four children. That meant Winnie Greenland was one of the lucky few women during those times of poverty to have paid help.
Harry was the local businessman, or merchant, who made the long, dirt road commute to St. John's to pick up inventory. Often he took my mother for the ride and of course she fell in love with city life. Harry Greenland supplied credit to the fishers, helped those in need and is remembered as a kind and gentle man. During the Second World War, Harry was entrusted to be the town's lookout, operating the radio to warn of enemy invasion – there were U-Boat sightings and an explosion in Conception Bay, so that threat was very real.
My mother was a middle child, arriving after the death of little Verna, who succumbed to a simple infection at the age of two. She says her mother never quite got over the loss. Mom couldn't wait to get out of Bareneed, leaving to go to school in Harbour Grace at fifteen. However, when she married and had us (I am one of three daughters), we came back to visit quite often.
Poppy's store was always a happy place for me. Especially when he would open it up on a Sunday afternoon (just for us!) and we each got to fill up our tiny five-cent paper bag with every candy he had, or whatever that little bag could hold. Either way, it seemed like a lot!
In the early 1970s, Poppy and Bardi retired from running the store and moved from Bareneed to St. John's. Poppy kept the place and visited it often. Upon his death it went to his son David, who died young. His wife then sold the entire property (including the store, the house and the barn), to Hubert Oates from Carbonear."
After they moved back to the province in 1999, Pippy and her two sisters purchased the property for the same price it was sold for in the '80s. Some of her grandparents' bedroom furniture and accents were still inside. They had gotten a little damp over the years, but remained intact – even down to the little bits of handmade lace and crochet Pippy would play with in the dresser drawers.
In 2001, Pippy began the restoration of the house that hosted and spurred so many fun memories. As her children grew up, they visited often, coming all year round for beach bonfires, house/store concerts, sleepovers and happy, fireworks-filled New Year's parties.
During this time she paid less attention to the store, but attempted to freshen up and waterproof the property. However, over time the store roof began to leak again and it smelled damp. After a young woman bashed her car into the side of the building, the exterior wall just "gave like sponge, intact but curved," Pippy describes. "I then realized the structure was disintegrating – I had to decide to do something with it or tear it down."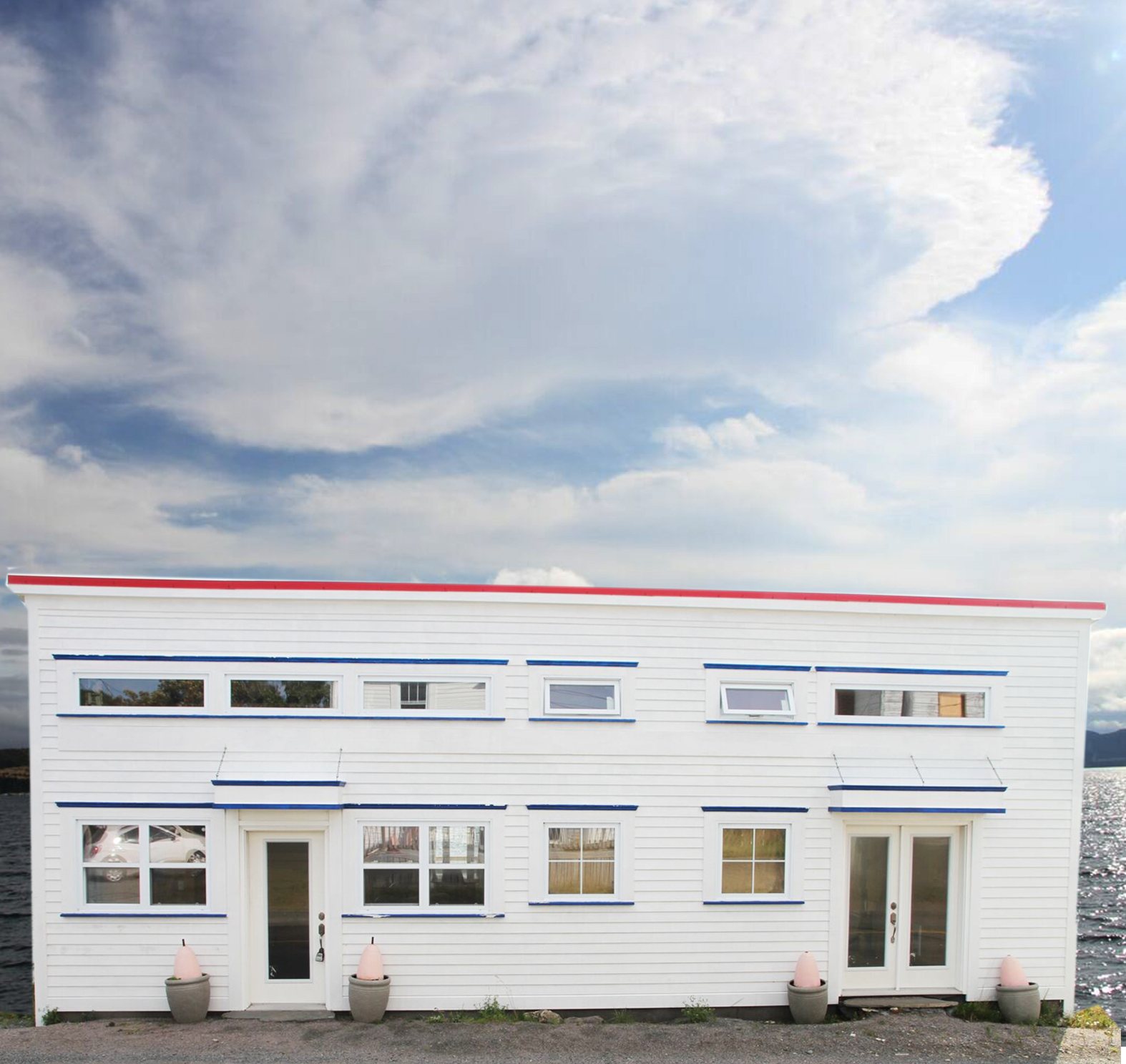 Wedged between the water and the only road through the community, she felt that restoration was the way to go, as it is rare in modern Newfoundland that a structure survives so close to the ocean. Pippy engaged Restoration Architect Geoff Adams to do up a set of drawings, telling him of her idea to transform the old store into an artist studio.
Adams understood the value of the old store – appreciating its floor space, hand-hewn timber construction and the solid, below-height basement's concrete and dirt foundation. He knew she wanted to change the roof's line, as the ditch was constantly leaking. Like many old buildings, the store was extended and therefore had two different rooflines (one flat and one peaked).
Pippy was very impressed with Geoff's drawings, proceeding with construction once they had an engineering assessment and direction for strengthening the foundation and supports. Sable Building and Design took over from a previous builder she had engaged in 2013, with work beginning in earnest in October that same year. Sable's Doug LaPrairie and his partner Adam Steffler-Minty knew what was salvageable of the old and original. The basement now reveals just how the old structure is simply and beautifully reinforced, with the new code-acceptable methods.